Doday.
Stay focues on your daily recommended tasks
Redefining the workplace
Doday is communication & collaboration platform dedicated to digital teams that Do Work every Day.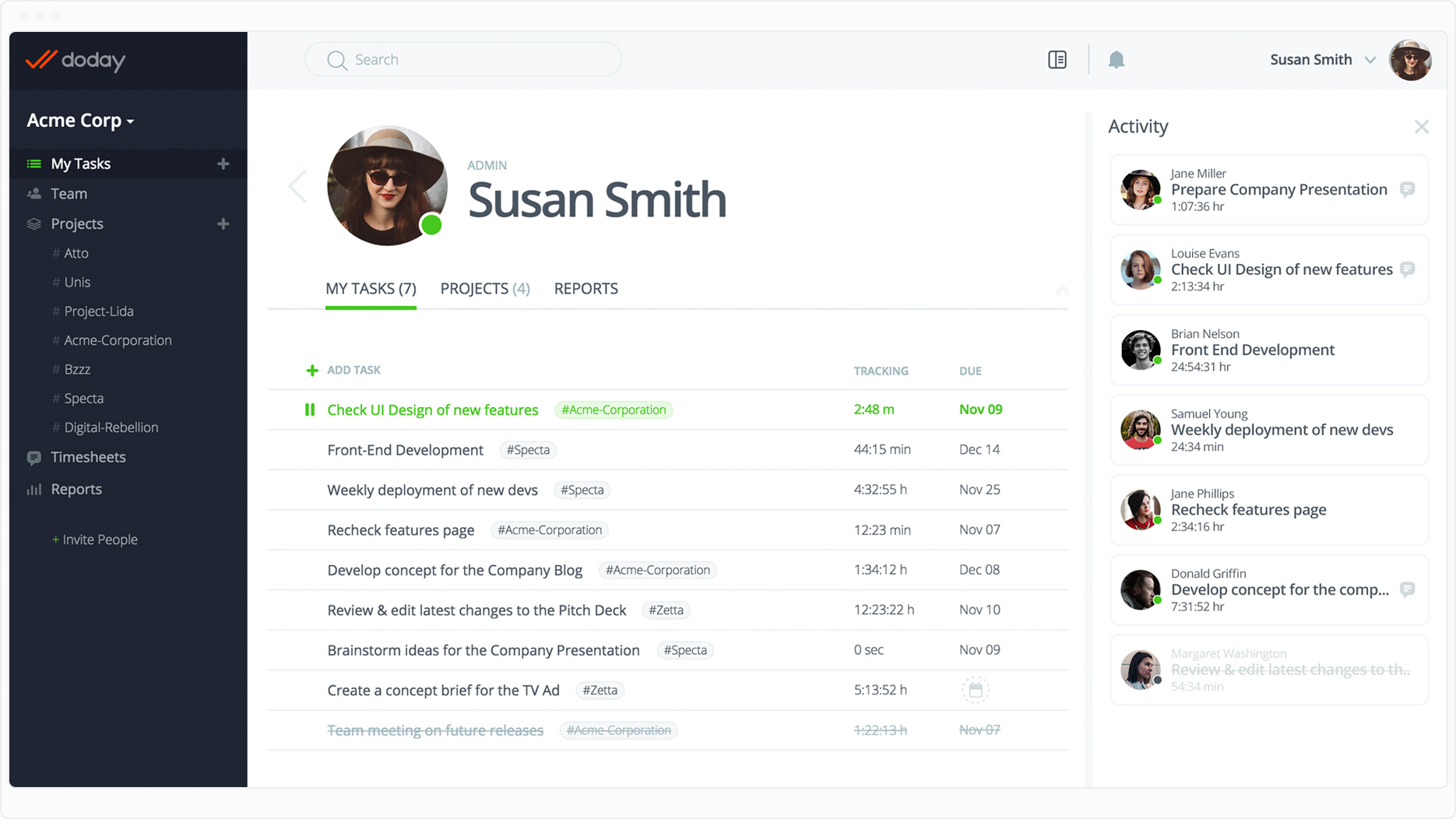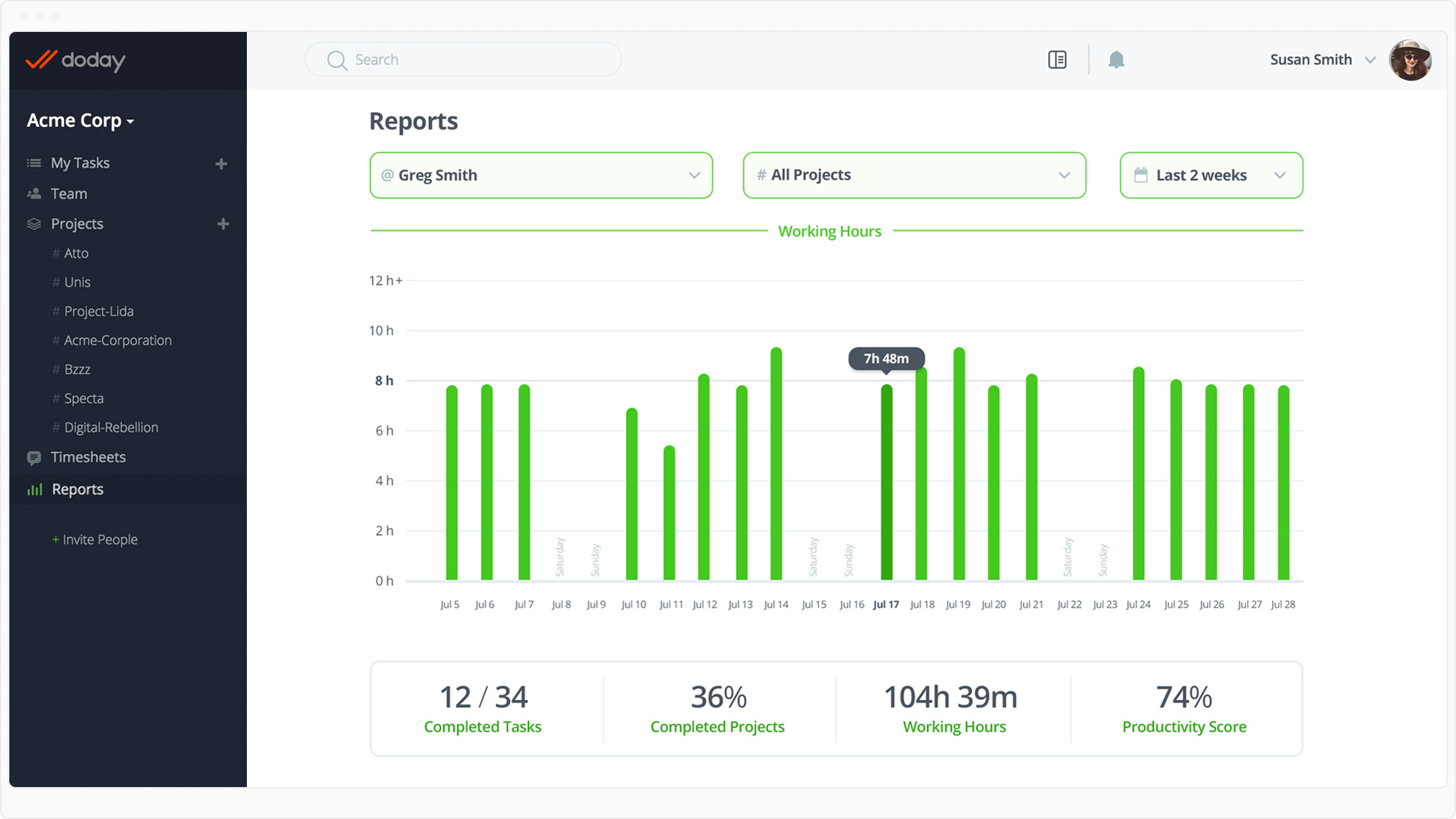 Collaboration simplified
Doday tracks time for tasks and projects and produces instant reports and timesheets. It helps you tackle daily recommended tasks and have constant control over the flow of your projects. Either at work or on the go, with its online web-based application and iOS & Android apps, Doday makes tracking time intuitive and easy to follow at anytime and anyplace.
The platform is under development as we're adding a bunch of exciting new features with a focus on Machine Learning and AI.
To get access to a beta account please contact us at info@zetta.tech