Senvion
Wind energy status and yield monitoring
Wind energy monitoring
A wind energy status and yield monitoring app for one of the leading manufacturers of onshore and
offshore wind turbines.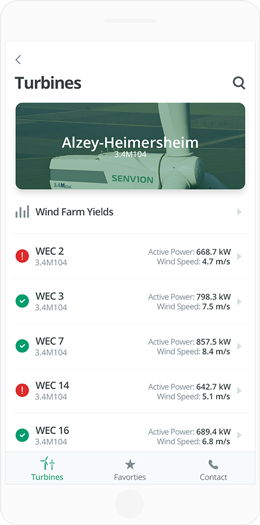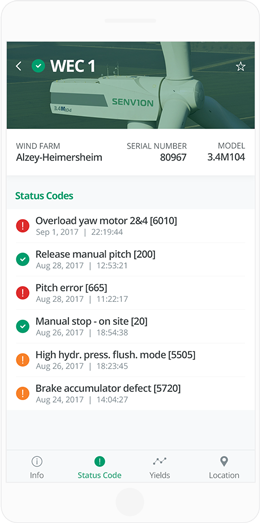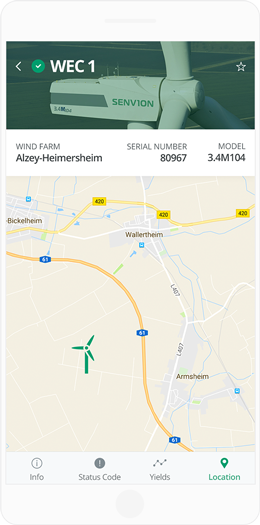 An automated solution
The Senvion app offers customers who have purchased a Senvion wind turbine or own shares in a wind turbine a way to view a status summary of their wind turbines. The app can be used by wind farm operators as well as operators of single wind turbines. To keep the amount of information at a manageable level, it displays a small selection of data that is easy to comprehend and of interest to customers.
We've worked hand-in-hand with the client's API to build a responsive app accesible across tablet and smartphone devices. The app was designed and developed in React Native by our team.
View Project